Kids Up Front Program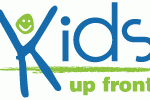 For Tenants and low income families of the North Shore, would your kids like to be up front?  Kids Up Front is a charitable organization that provides access to arts, culture, sports and recreation for kids who otherwise would not have the opportunity.
The Mt. Seymour Lions Club has generously supported the Kids Up Front Foundation and invites all of the tenants of the Mt. Seymour Lions Housing to consider applying for tickets to events that could change your children's life.
contact Dale Chyne, Youth Services Supervisor, Parkgate Community Centre P. 604-983-6379
Find out more at http://www.kidsupfrontvancouver.com/ or
http://www.myparkgate.com/