Treasure Hunting Thursdays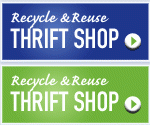 Located just off the main entrance to the Mt. Seymour United Church, the Thrift Shop on Parkgate Ave. is open every Thursday fro 2.00 to 8.00pm for a 'blessed' treasure hunting experience!
Donations of clean clothes, toys and household items in good repair are accepted Monday to Friday 9.00 to 1.00 and Thursdays 9.00 to 6.00 at the Church.